About
About us
Who we are
Ukrainian Archive is a program of Mnemonic, a non-profit organization which operates globally to help human rights defenders effectively use digital documentation of human rights violations and international crimes to support advocacy, justice, and accountability. In response to the armed conflict in Ukraine, Mnemonic has established the Ukrainian Archive by building on the success of the Syrian, Yemeni, and Sudanese Archives. To see more about Mnemonic's work, visit https://mnemonic.org/.
Ukrainian Archive is a Ukrainian-led program, supported by open-source investigators, conflict analysts, investigative journalists, legal practitioners, and IT specialists. Our team preserves, analyses, and memorializes documentation of humanitarian law and human rights violations in the armed conflict in Ukraine. We do this by archiving and analyzing the digital documentation in our database and on this website in order to support the important work of investigative journalists, human rights activists, and criminal justice practitioners on the violations of public international law and provide potential evidence used for legal case building. By preserving verifiable documentation within our archive and helping others do the same, we hope to support a challenging but important process of transitional justice for the people of Ukraine.
Primary objectives
to support accountability mechanisms through the verification, investigation, and analysis of open-source digital documentation of human rights violations in the armed conflict in Ukraine;
to archive at-risk open source materials and verify audio-visual content;
to consolidate evidence and provide access to available data to human rights defenders;
to provide capacity-building training to international and Ukrainian partners on the collection, verification, and investigation of open-source information concerning human rights violations.
Research methodology
Collect
Content identification, acquisition and standardisation
preserve
Secure long term preservation
process
Cataloging and metadata enrichment
verify
Verification
Investigate
Accessibility and raising awareness
Methods and tools
Funding
We are seeking individual donations to carry out our work. Please consider supporting us.
Connect with us
Partners
Ukrainian Archive is expanding the partnership network and focusing on collaboration and coordination of our joint accountability efforts. Our partners include: Bellingcat, Open Society Justice Initiative, Ukraine 5 AM Coalition and others.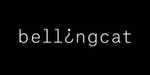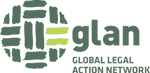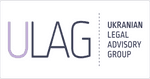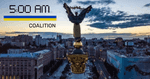 Funders
Our work would not be possible without the following funders: